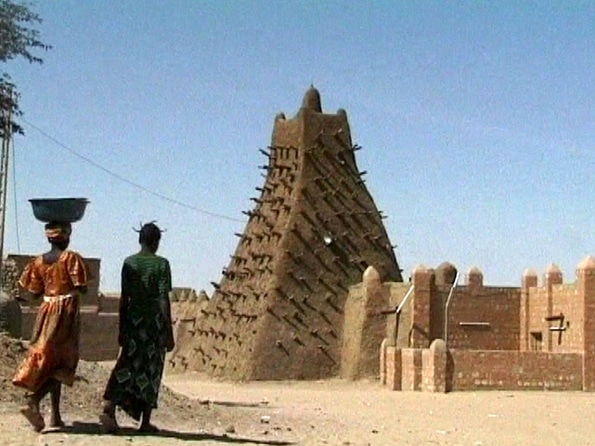 TIMBUKTU 2000
Germany 2000, 24min
short description
A film about a city built of sand and sun on the edge of the desert, on the edge of time.
Based on the initiative to revive the partnership between the cities of Timbuktu and Chemnitz, which had existed since 1968, an eleven-member delegation traveled to Mali in January 2000.
This report portrays impressively the present situation of the former Science and Trade Center Timbuktu.
crew
screenplay, director, editing Beate Kunath
camera Mohamed Ba Dijteye, Beate Kunath
text Anett Raubach
voice over Beate Düber

production
Chemnitzer Filmwerkstatt / Verein Partnerschaft Chemnitz- Timbuktu
© 2000
contact
Verein Partnerschaft Chemnitz – Timbuktu e.V.
Henriettenstraße 5
09112 Chemnitz
Germany
E-Mail partner.chemnitz-timbuktu@web.de
Website www.partnerschaft-chemnitz-timbuktu.de

Donations account:
Sparkasse Chemnitz
IBAN DE87 870500003510003607
BIC CHKDE81XXX