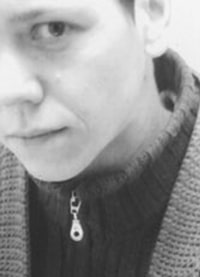 Beate Kunath
filmmaker | visual artist
In 1967 Beate Kunath was born in Karl-Marx-Stadt (now Chemnitz). Being a gardener she discovered in 1985 the Fritz-Heckert-Filmclub, which was renamed after the political changes into Chemnitzer Film Club e.V. At first she helps with the organization and curator of a weekly film series, before she initiated a lesbian & gay film festival in Chemnitz from 1994 to 2002. At the same time, she was hired as a media education assistant at the Youth Welfare Office in Chemnitz and helped young people to realize their own ideas on film. She herself started making her first short films. Her colleague Ralf Glaser had great influence on her artistic development. From 1996 until 2004 she works at the Chemnitzer Filmwerkstatt (www.filmwerkstatt.de) and since 2004 on is she a member of the board.
With a focus on documentary content, her previous work includes short films and documentary films, music clips, video installations and photo series. For the semi-documentary debut film "Forbidden Fruit" (2000), which was created in collaboration with Yvonne Zückmantel and Sue Maluwa Bruce in Zimbabwe, she received several awards, including the TEDDY Jury AWARD of the 51. Berlin International Film Festival (Berlinale 2001).
The protagonists of her films, whether fictional or documentary, are often women and their experiences. So also in the documentary films "…geradezu heraus. Irmtraud Morgner in Chemnitz" (77min, 2008), "Dieser eine gemeinsame Tag" (92min, 2013) and RAW CHICKS.BERLIN (105 min, 2017) or "Hurra! Es ist ein Mädchen!" (145min, 2018).
Together with Lars Neuenfeld, Beate Kunath initiated the first edition of the cultural festival Begehungen in Chemnitz in 2003. In 2012 she was with Eléonore Roedel initiator of the RAW CHICKS editions – a series of events at the RAW Tempel Club in Berlin-Friedrichshain. For these parties she creates conceptional video works, with which she accompanies live acts as VJ. Beate Kunath also shows these as installations in galleries, most recently in the "Galerie Weltecho" in Chemnitz.
Beate Kunath works under the label [bi: kei] productions as a freelance filmmaker since 2008 residing in Berlin an Chemnitz.
She was a jury member at the Internationalen Filmfestivals für Kinder und junges Publikum SCHLINGEL in Chemnitz, a member of the TEDDY jury at the Berlinale and the Deutschen Film- und Medienbewertung in Wiesbaden, as well as in the Fachbeirat Film bei der Kulturstiftung des Freistaates Sachsen.
2021 ABSCHIED UND ANKUNFT – Die Arbeitsbibliothek von Stefan und Inge Heym 104min (documentary)
script/director/camera/editing/production
2020 KOKORO – RAW STRUCTURE 4:25min (music video)
directing/camera/editing/production
2020 KSEN. – BALERINA 2:55min (music video)
co-director/camera/co-edit/co-production
2019 LANDSCHAFT aka Grigory Semenchuk & Ulrike Almut Sandig – Russenwald 3min (music video)
directing/camera/editing/production
2018 HURRA! ES IST EIN MÄDCHEN! 145min (Dokumentarfilm)
screenplay/direction/camera/editing/co-production
2017 RAW CHICKS.BERLIN 105min (documentary)
Screenplay/direction/camera/editing/production
2016 AVN #03 6min (video installation)
direction/camera/editing/production
2015 SOUNDMONSTERS – CHAOS 3min (music video)
co-director/camera/editing
2014 MIMICOF – MICROSCOPIUM 5min (music video)
direction/camera/editing/production
2013 DIESER EINE GEMEINSAME TAG 96min (Dokumentarfilm)
Drehbuch/Regie/Kamera/Ko-Produktion
2012 MEINE HEIMAT 2min (Kurzfilm)
Ko-Drehbuch/Ko-Regie/Kamera/Schnitt/Produktion
2010 SACHSEN ZU GAST IN WUHAN / CHINA 98min (Videotagebuch)
Regie/Kamera/Schnitt
2010 MADCAP FOOL – MAKES NO SENSE 3min (Musikvideo)
Regie/Kamera/Schnitt/Produktion
2009 MY OWN PRIVATE LIBRARY 49min (Filmtagebuch)
Drehbuch/Regie/Kamera/Schnitt/Produktion
2008 IM SOMMER SITZEN DIE ALTEN 23min (Kurzfilm)
Drehbuch/Regie/Ko-Produktion
2008 …GERADEZU HERAUS. IRMTRAUD MORGNER IN CHEMNITZ 77min (Dokumentarfilm)
Ko-Autor/Ko-Regie/Kamera/Ton/Schnitt/Ko-Produktion
2008 MARLEN PELNY – NOVEMBER SKY 8min (Musikvideo)
Regie/Kamera/Schnitt/Produktion
2007 #02 DER NACHBAR 4min (Kurzfilm)
Ko-Regie/Kamera/Schnitt/Produktion
2006 #01 HYGIENIST 4min (Kurzfilm)
Regie/Kamera/Schnitt/Produktion
2006 WANDUHR 6min (Kurzfilm)
Ko-Regie/Kamera/Schnitt/Ton
2006 TORONTO MOV. 7min (Experimentalfilm)
Drehbuch/Regie/Kamera/Schnitt/Produktion
2006 SONNTAG MORGEN 7min (Kurzfilm)
Drehbuch/Regie/Fotokamera/Schnitt/Produktion
2006 FRANK NIMSER – WINDRAD 7min (Musikvideo)
Regie/Kamera/Schnitt/Produktion
2005 ELIZA – RECHARGE 9min (Musikvideo)
Regie/Kamera/Schnitt/Produktion
2002 THE MOON AND HIS TWO WIVES 4min (Animationsfilm)
Ko-Regie/Ko-Kamera/Ko-Produktion
2002 ORIGINAL MESSAGE 18min (Kurzfilm)
Drehbuch/Regie/Kamera/Schnitt/Ton/Produktion
2000 FORBIDDEN FRUIT 30min (Kurzfilm)
Ko-Drehbuch/Ko-Regie/Kamera/Schnitt/Produktion
2000 TIMBUKTU 2000 24min (Dokumentation)
Regie/Kamera/Schnitt
1999 EINER VON ACHT30min (Dokumentation)
Ko-Regie/Kamera/Schnitt
1997 MONGREL BITCH – PERPENDICKULAR 4min (Musikvideo)
Regie/Ko-Kamera/Schnitt
1997 THE WALK 6min (Experimentalfilm)
Ko-Drehbuch/Kamera/Schnitt/Tonaufnahme
1997 CHANCE TO SEAL OUR LOVE 44min (Spielfilm)
Drehbuch/Regie/Schnitt
1993 DAZWISCHEN 4min (Kurzfilm)
Drehbuch/Regie/Schnitt