RAW CHICKS.BERLIN
Germany 2017, 105min
OV with german and english subtitles
sale / rental
Monoduo Films
International sales & distribution
Wildenbruchplatz 5, 12045 Berlin, Germany
Website Link to monoduofilms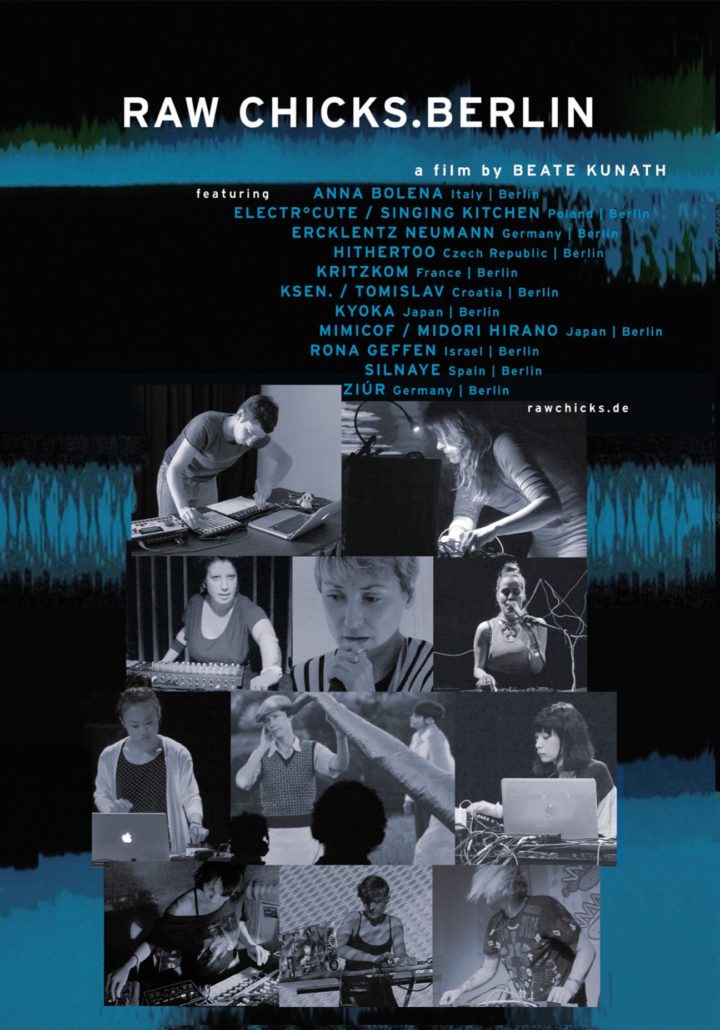 3,99 € streaming for 72 hours
9,99 € download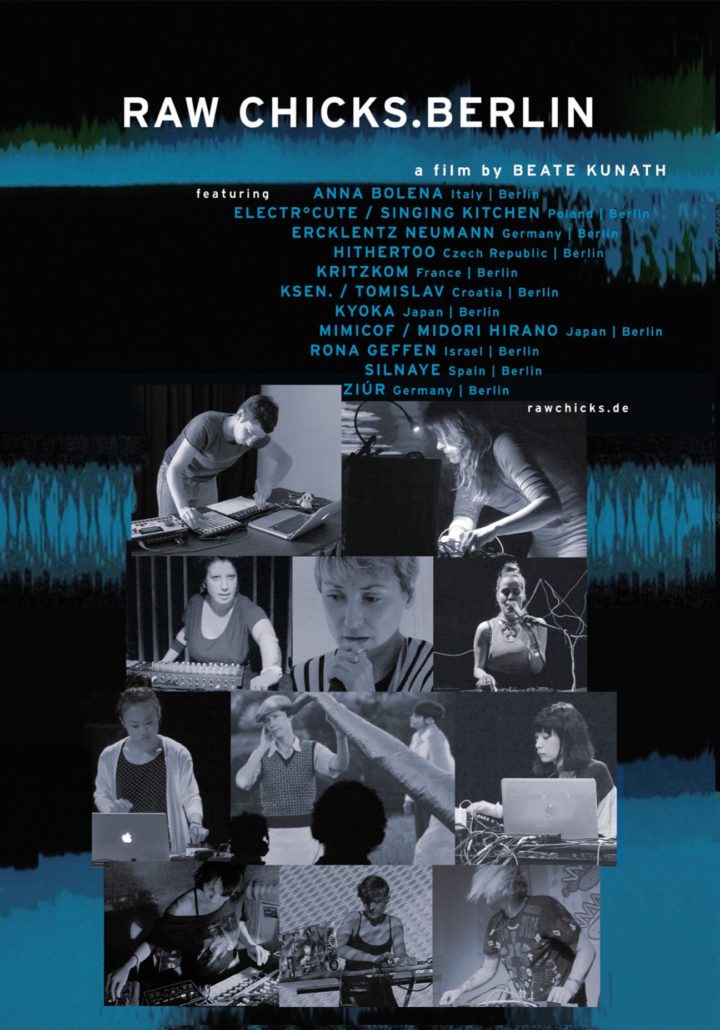 18,00 € (including VAT and shipping)
limited edition
description
The documentary RAW CHICKS.BERLIN shows eleven multifaceted portraits of international female music producers from Berlin with a focus on live acts; women who come on stage with their equipment and present their own songs and compositions. The musical spectrum ranges from experimental to noise-based electronic to electro-acoustic music.
Director Beate Kunath provides an insight into Berlin's diverse and vibrant current music scene and, by presenting these female artists, creates a contemporary document that adds a female perspective to the often male-dominated historiography.
with
ANNA BOLENA (Italy | Berlin)
ELECTR°CUTE / SINGING KITCHEN (Poland | Berlin)
ERCKLENTZ NEUMANN (Germany | Berlin)
KRITZKOM (France | Berlin)
KSEN. / TOMISLAV (Croatia | Berlin)
KYOKA (Japan | Berlin)
HITHERTOO (Czech Republic | Berlin)
MIMICOF / MIDORI HIRANO (Japan | Berlin)
RONA GEFFEN (Israel | Berlin)
SILNAYE (Spain | Berlin)
ZIÚR (Germany | Berlin)
filmmaker's statement
"I came to Berlin in 2012 and started working with Eléonore Roedel at RAW Tempel Club, which was a popular venue for electronic dance music at the time. We asked the owner of the club,
'Why is the lineup exclusively male most nights?'
His answer: 'I know very few female artists. But if you know any, I'd be happy to help you get started.'
That's how our RAW CHICKS nights came about.
Over the last four years we have created an experimental platform for DJs, live acts and VJs with the RAW CHICKS events. We felt inspired by these passionate women. So I decided to profile some of the female artists from Berlin who performed at RAW CHICKS. These eleven women are part of a much larger scene of female producers performing live in Berlin clubs, concert halls and art galleries." Beate Kunath 2017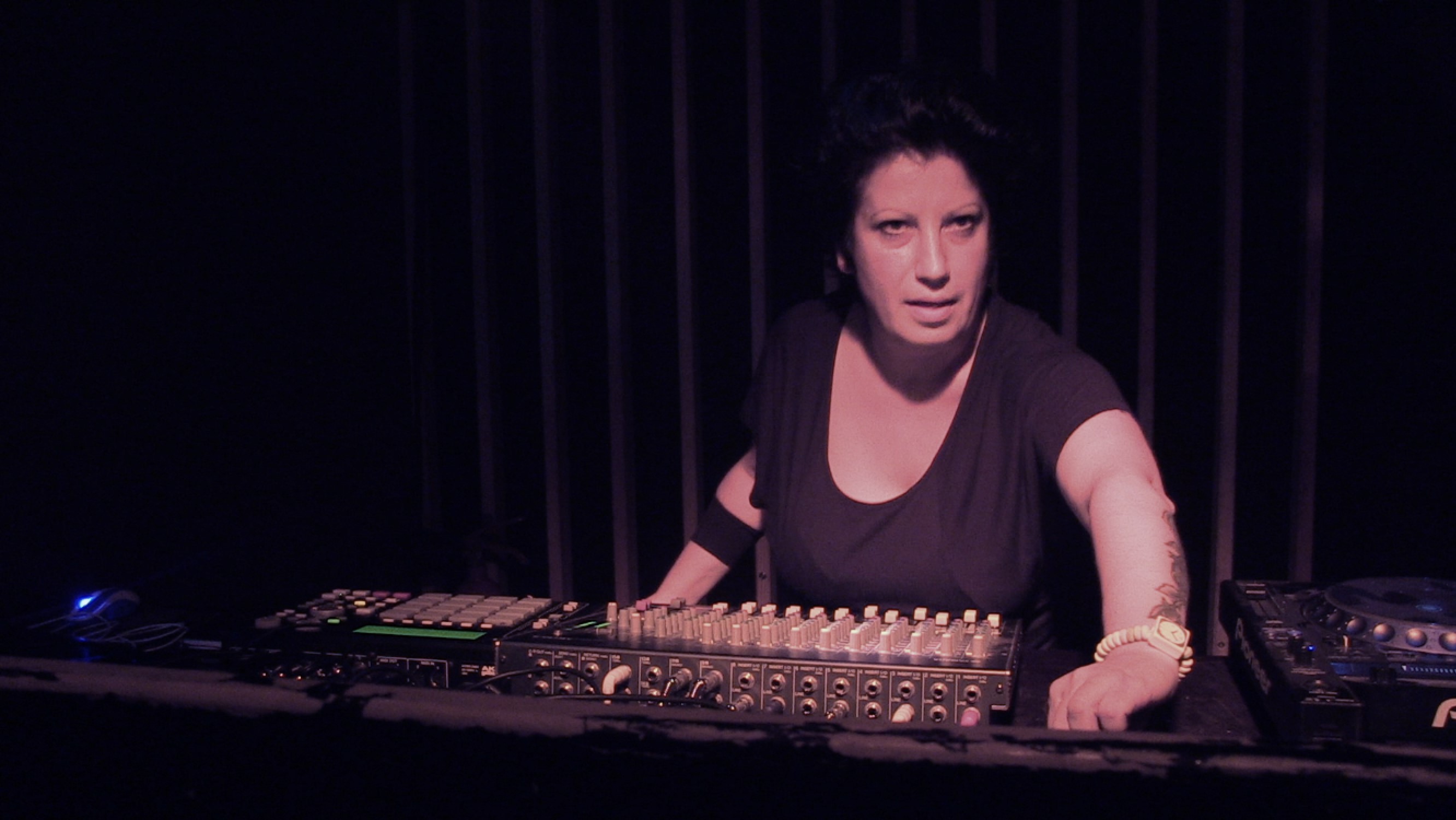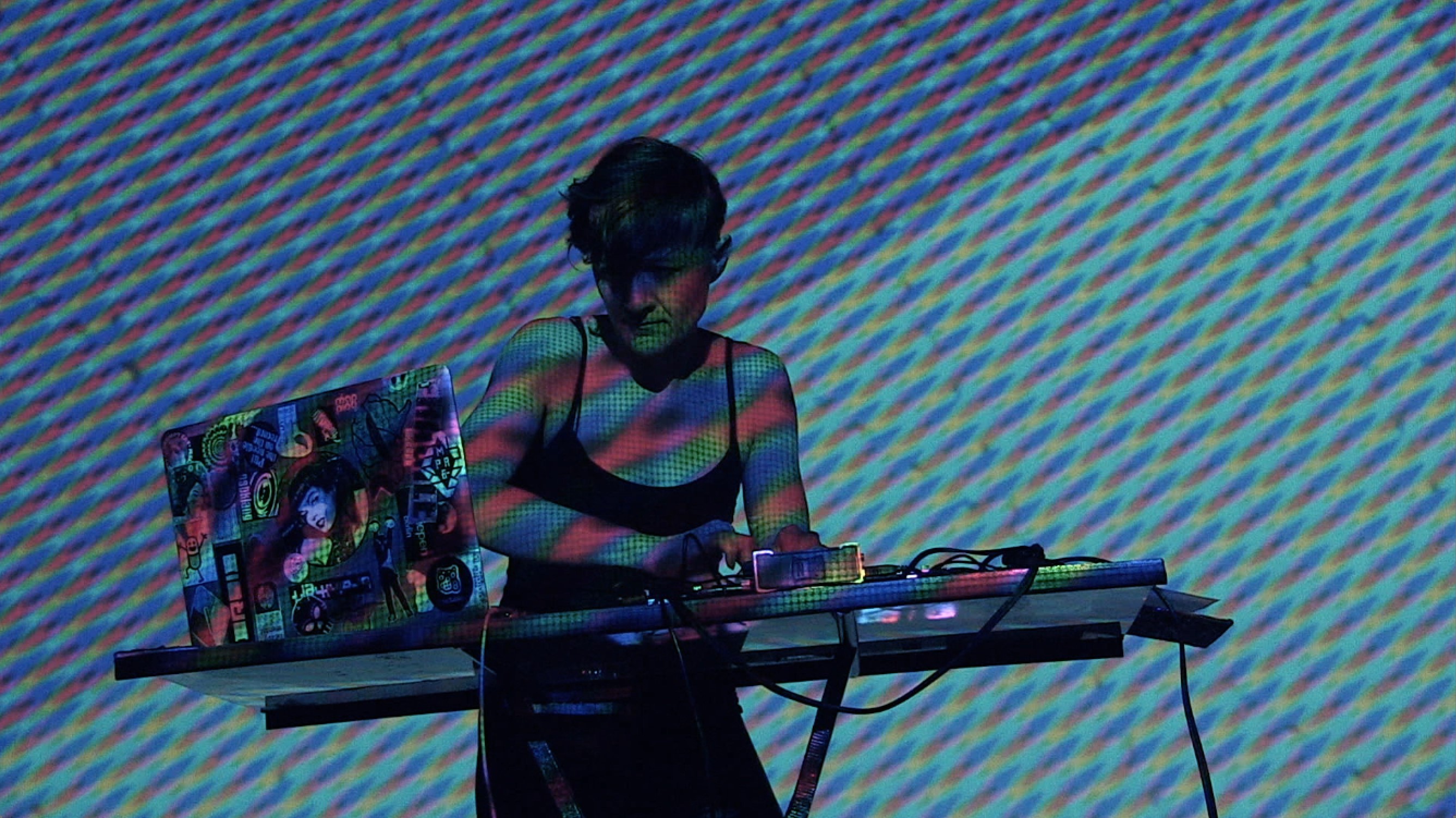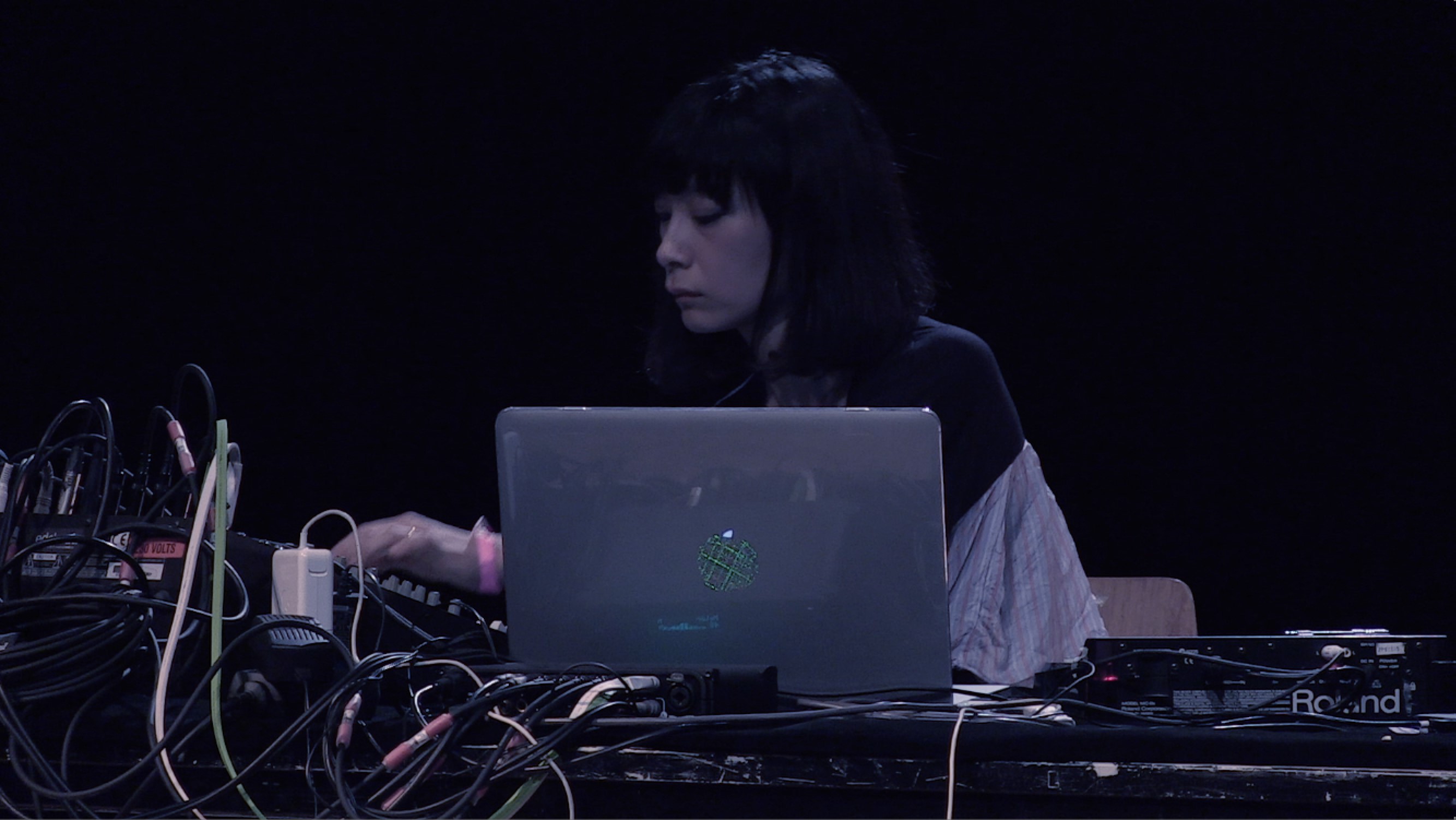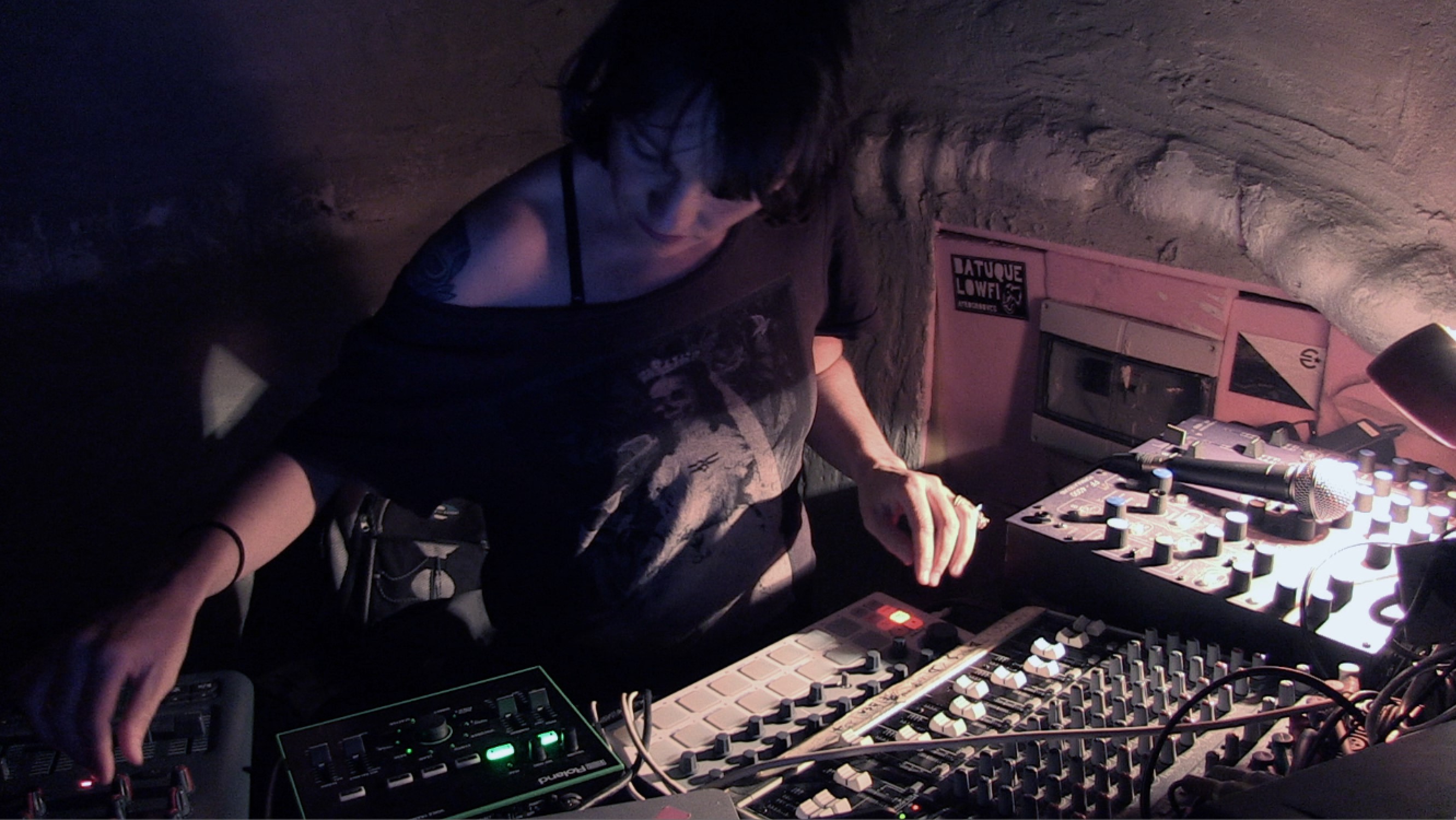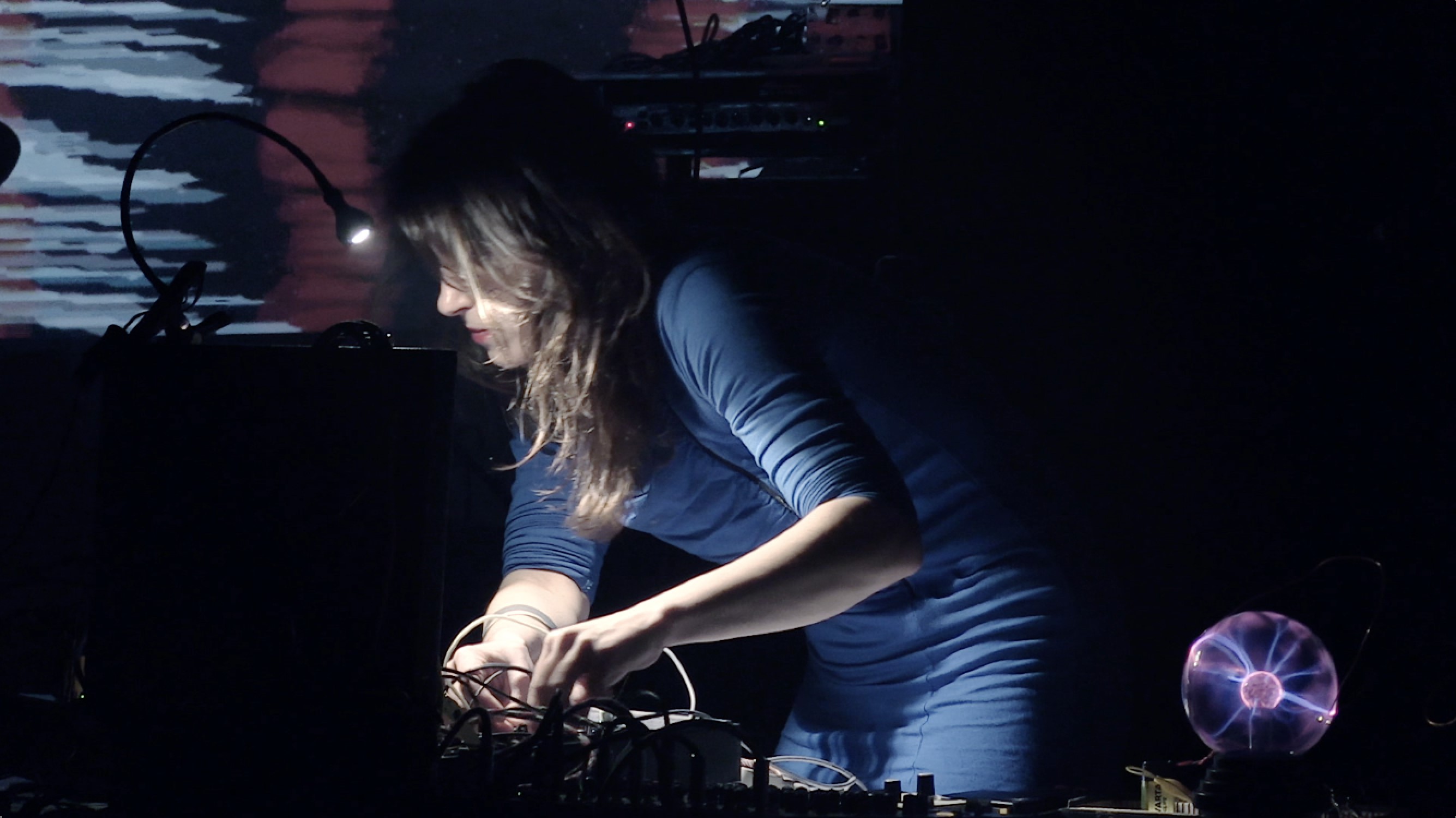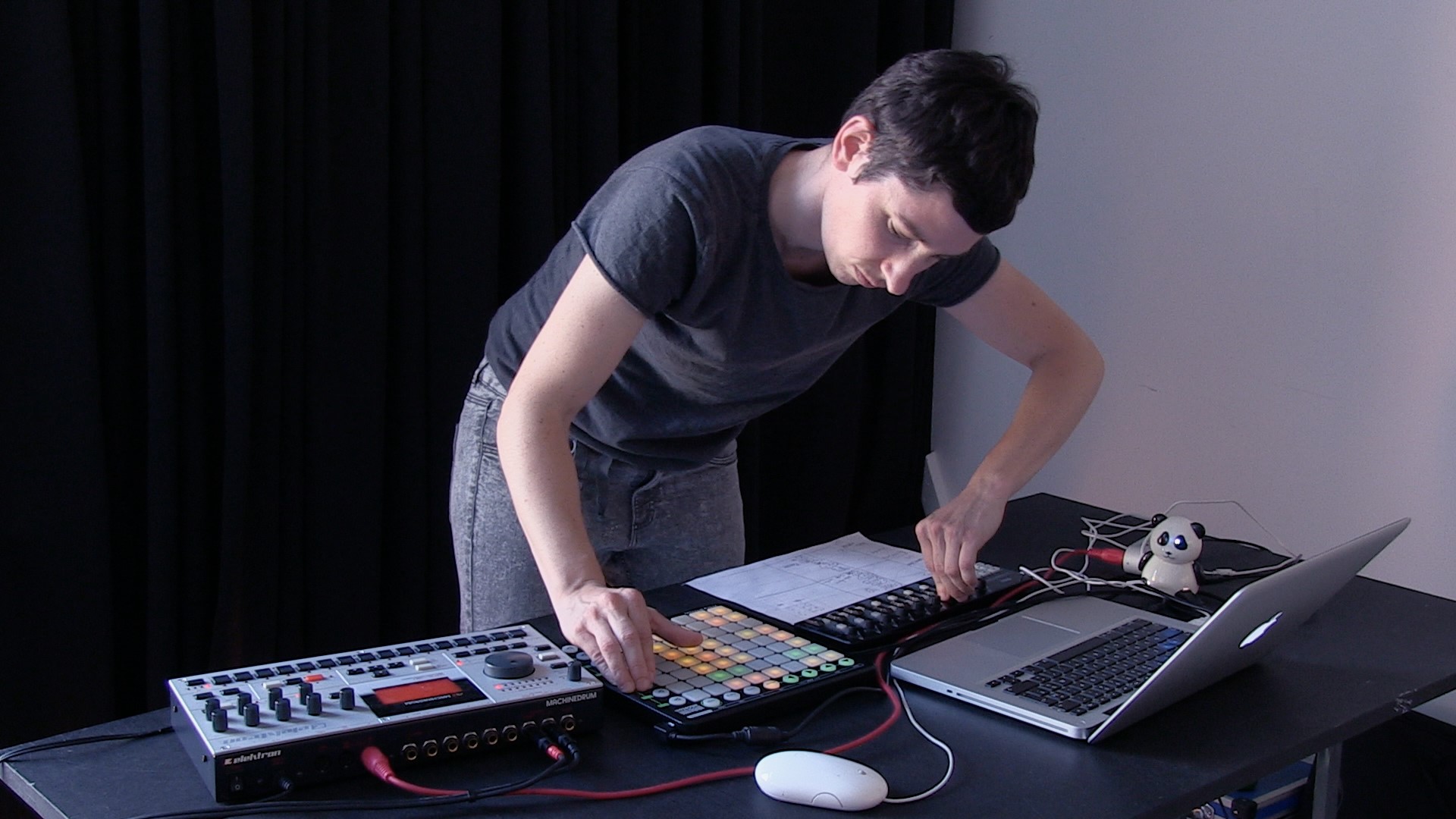 KRITZKOM (France | Berlin)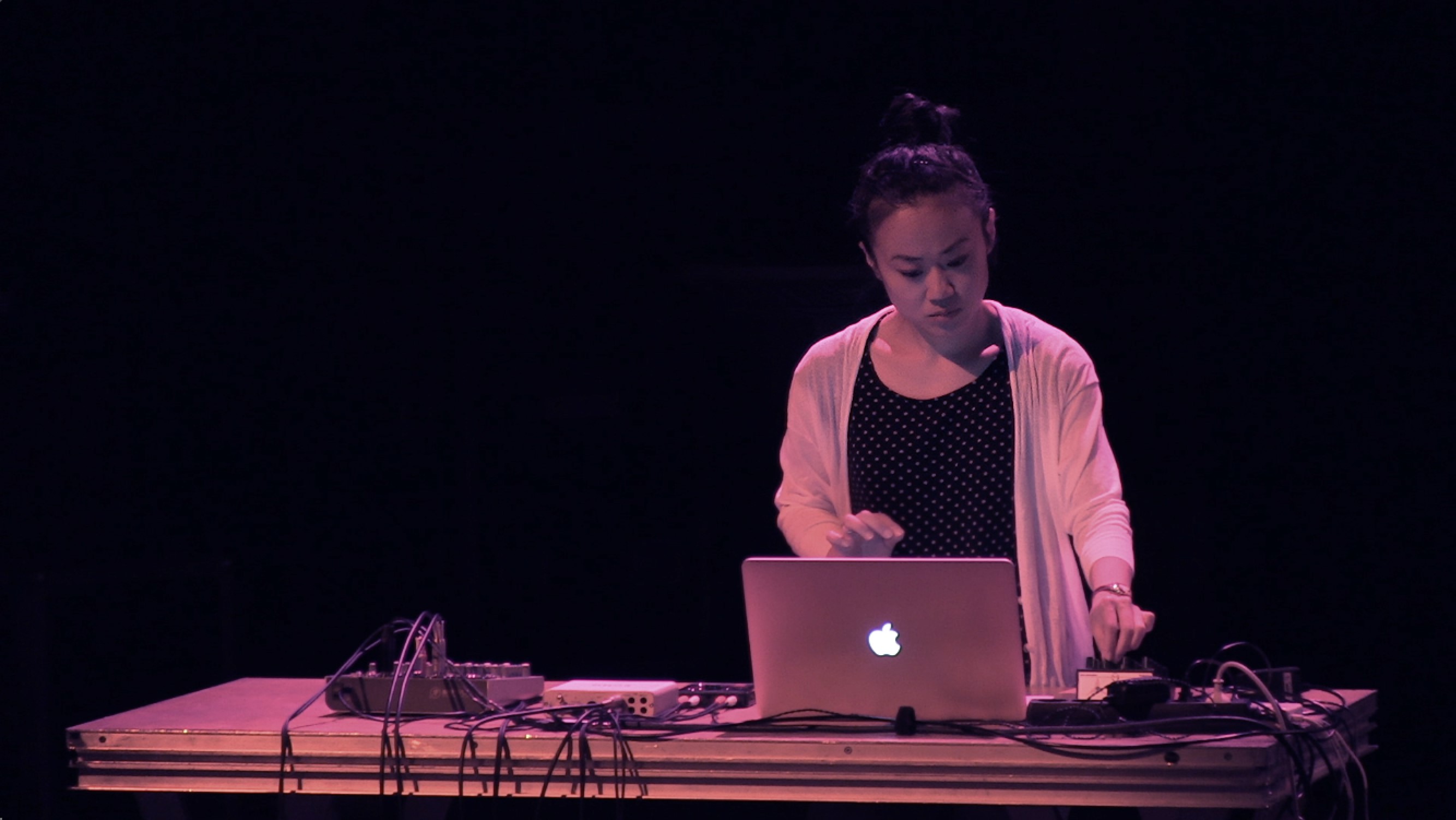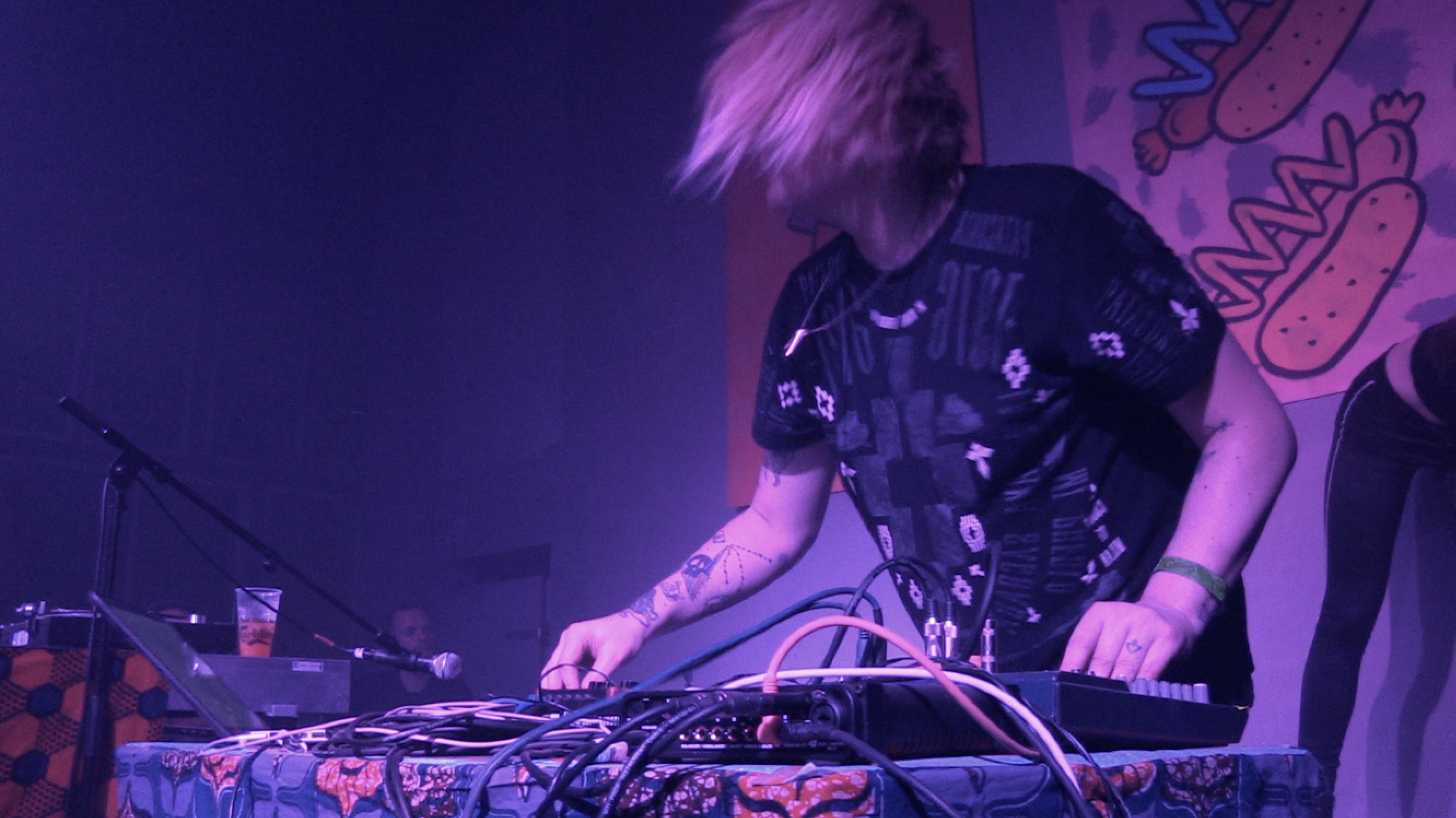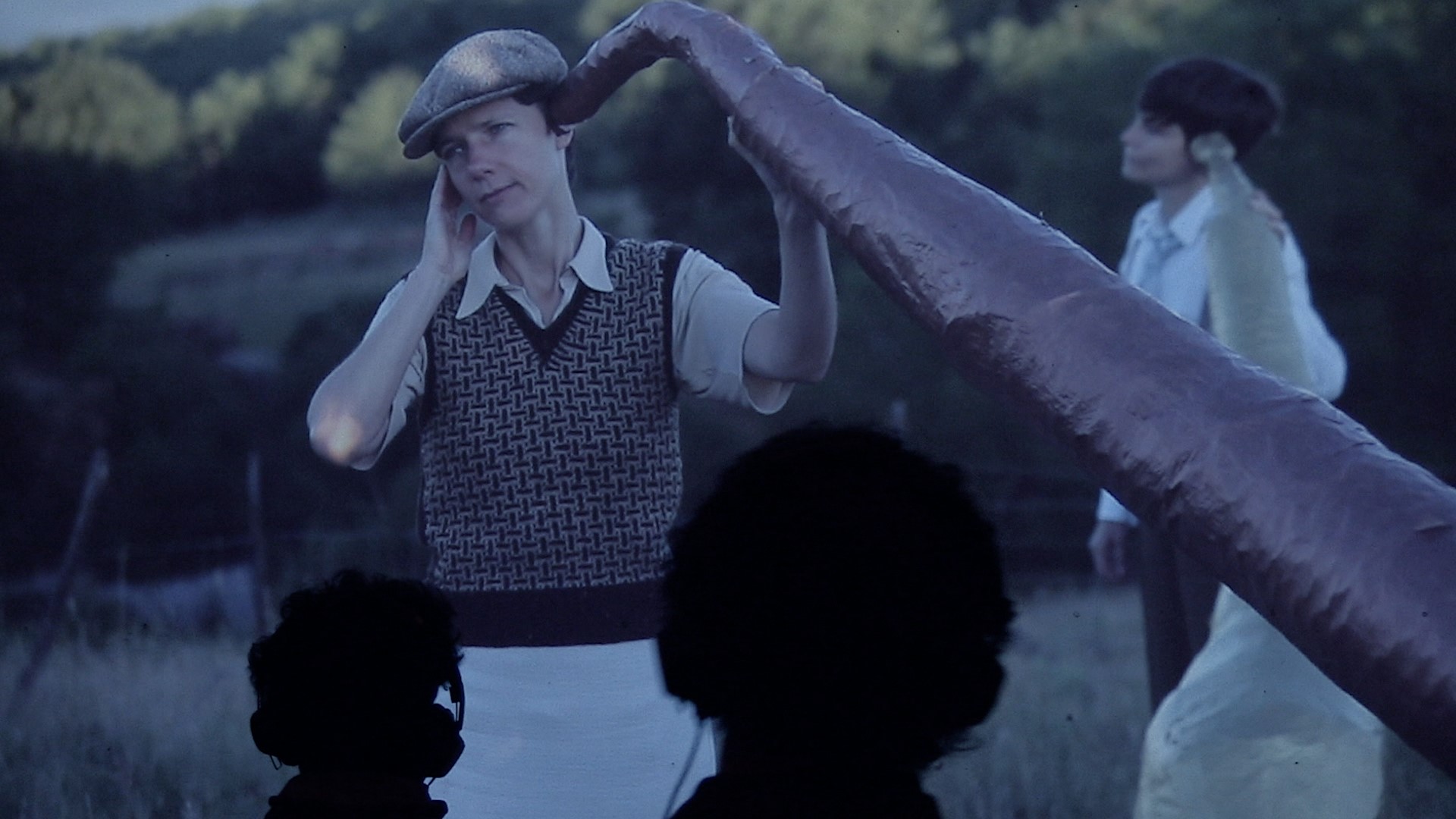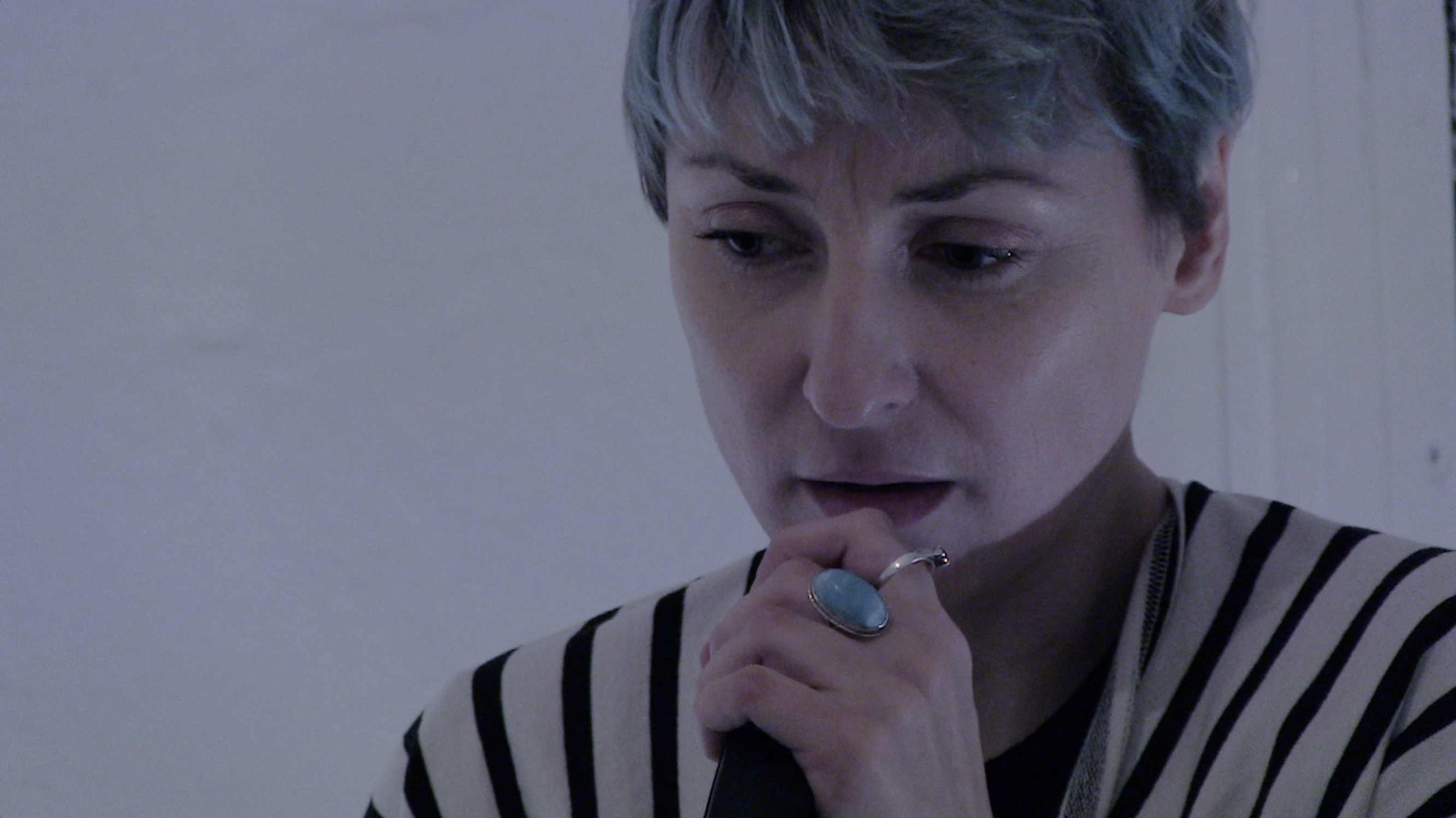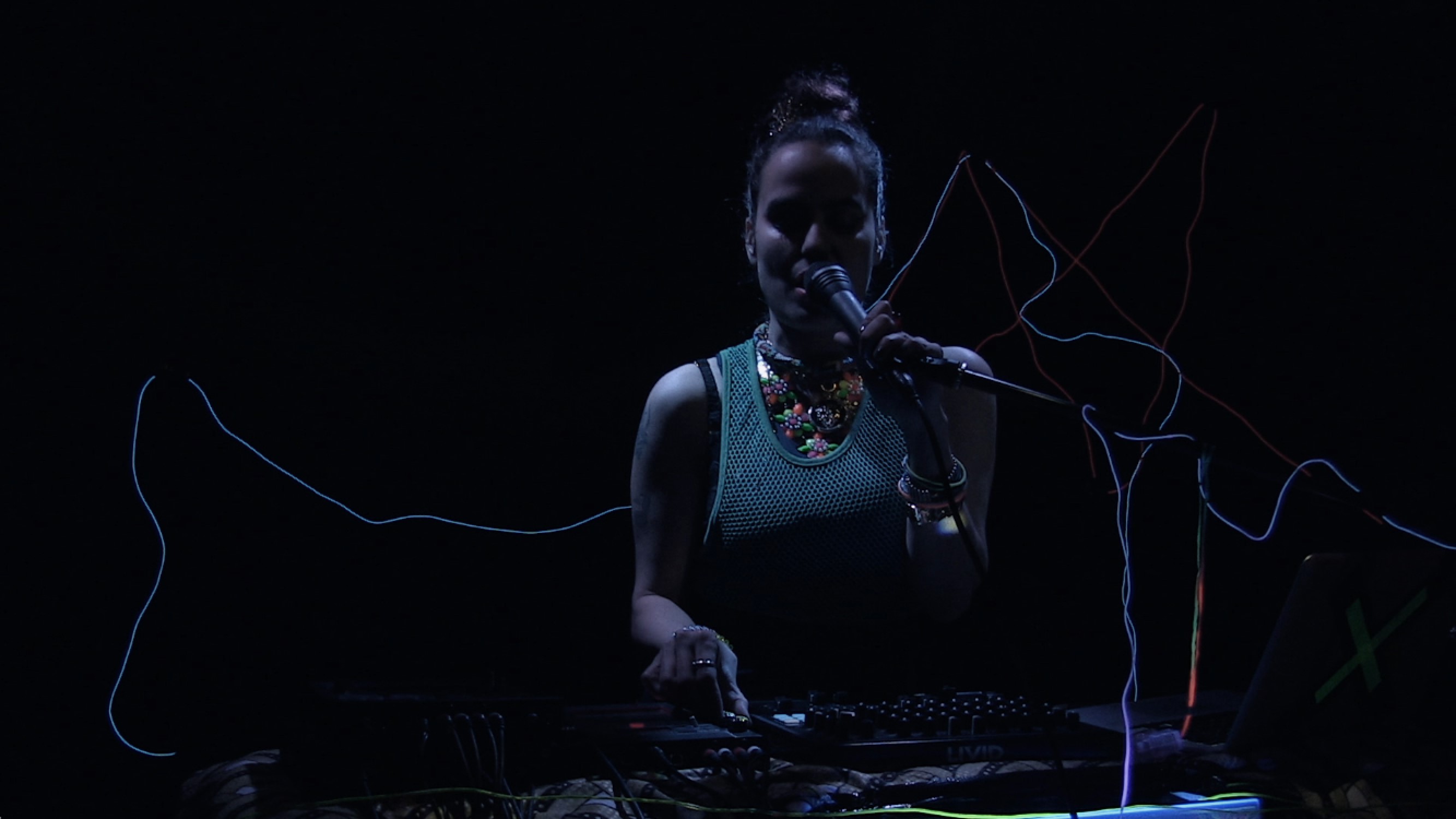 additional portraits
FÅGELLE (Sweden | Berlin)
MARTA ZAPPAROLI (Italy | Berlin)
press commentaries
"Sweeping beats and visuals suck us into a world of experimentation with electronic music, or rather sound. The classically trained duo Ercklentz Neumann, for example, describe themselves as sound fetishists, while Electrocute works with sparks in their audiovisual performances. The documentary is not only an ode to the 11 female artists, but also to Berlin. The women come from all over the world – from Israel and Spain to Croatia and Japan – and are drawn to Berlin's vibrant music scene and opportunities. They want to get ahead, and not just in music. Because our language, explains Italian DJ Anna Bolena, is made for men, not women: 'We experiment every day, trying to improve this old language.'" International Film Festival Rotterdam 2018
"Split between studio and live performance shots, the audience was projected directly into the lives and work of all 11 acts, which included more familiar names like Raster-Noton's Kyoka and Ziúr, as well as loads of others I'd never heard of. I watched electricity-obsessed Electrocute cook a pepper with her "Synth Kitchen", and I couldn't get enough of Rona Geffen's pounding and explicit "hardcore pop." I left the screening feeling inspired and elated…" Holly Dicker, Resident Advisor 02/2018 – Link to article
MISSY MAGAZINE – Link to article
BROADLY.VICE – Link to article
RADIO DREYECKLAND – Link to article
FLUX FM – Link to podcast
RADIO EINS – Link to podcast
team
director / camera / editing / sound recording Beate Kunath
editing consultant Susanne Schiebler
graphic / title design / trailer Sylvia Steinhäuser
title music Janoshi
sound design / sound mixing Sebastian Reuter – Klangkosmonauten
sound consultant Ksenija Ladić, Lutz Zoglauer
color grading Domingo Stephan / wave-line
translation Hinemoana Baker, Elke Koepping, Vera Kühn, Alexandra Demetriou
website Yvonne Zückmantel
poster and DVD – design Eléonore Roedel
special thanks
Eléonore Roedel
thanks
Steven Kirk
Hendrik Reichel
Jan Soldat
Nicole Schink
Elke und Klaus-Dieter Kunath
Chemnitzer Filmwerkstatt / Ralf Glaser
filmkombinat / Jens Körner
Heroines of Sound / Mo Loschelder, Bettina Wackernagel
the film has been funded by
crowdfunding on Startnext
link: startnext/rawchicks-berlin
thanks to:
Ana Maria Jurado Schrotz, André Schenkel, Andreas Bischoff, Angelika Lepper, Anna Steiden, Annett Raupach, Anja Weber, Anke Neumann, Antonio Cardenas, Ainhoa Alvarez, Bettina Wackernagel, Biggi Bannert, Birgit Gasser, Carola Wulst, Christina Chra Nemec, Claudia Wiebach, Cristina López Jiménez, Dr. Uta Stenzel, Ellen Voráč, Eva Fernandez, Filippo Pintucci, Frauke Uhlmann, Georgette Mettel, Gert Wilhelm, Gudrun Gut, Heiko Loth, Helen Lagoe, Ines Wolter, Jana Teuchert, Janoshi Pe, Jens Korch, Julia Soergel, Julie Comparini, Kathleen Mullen, Kathrin Bischoff, Katinka Deuster, Katrin & Jens Fischer, Kirsten Hinderer, Konstantin Meyer, Kyoka Matsuzawa, Lars Kukowski, Lorenz Kienzle, Maja Osojnik, Mandy Knospe, Marco Reckmann, Maria Mägdefrau, Marie & Torsten Gröninger, Marina Filipina, Marita Veltrup, Michael Chlebusch, Michael Steiger, Mo Loschelder, Nadine Reiß, Nicole Schink, Petra Kaps, Pierrette und Karl Gröninger, Rainer Wichering, Ralf Endig, Ralf Glaser, Randy Fischer, Raw Shan, René Kaestner / Red Tower Films, Renée Spalke, Ringo Landowsky, Ron Sadan, Ronald Zschage, Satu Suomalainen, Silke-Anne Goschin, Simone Rudolph-Köthe, Simone Veenstra, Susanne Kirchmayr, Susanne Schiebler, Suza Kaupp, Tobias Belker, Thomas Richter, Timo Laukas, Tony Clancy, Ulrike Almut Sandig, Ursel Schmitz, Uwe Penckert, Yvonne Zückmantel
production
[bi:kei] productions / Beate Kunath
© 2017
screenings
11/2021 YLE / TV- Broadcast // Finnland
09/2021 Woman In The Machine VISUAL and Carlow Arts Festival / Carlow // Irland
06/2021 East Of Culture – Different Sounds Art'n'Music Festival / Lublin // Poland
06/2021 Female To Empower@Silent Green / Berlin
04/2021 Dundee Contemporary Arts – Online Screening / Dundee // Scottland
03/2021 The Feminist Library Bookshop – Online Screening / London // England
10/2019 HERTZflimmern | Goethe-Institut / Mexico-City // Mexico
10/2019 Spektrum – Local Electronic Music Scene Gathering / Chemnitz // Germany
09/2019 TAOYUAN FILM FESTIVAL / Taoyuan // Taiwan
08/2019 Sziget Festival / Budapest // Hungary
07/2019 SNNTG Festival / Wehmingen (Hannover / Sehnde) // Germany
02/2019 Electronic Music Malta / Valletta // Malta
10/2018 ADE / Amsterdam // The Netherland
09/2018 Trial&Error – DIY Music Konferenz / Hannover// Germany
08/2018 Holo Sounds Festival / Hohenlockstedt / Germany
06/2018 Cinema Jove – Festival Internacional de Cine de Valencia / Valencia // Spain
05/2018 Luchs.Kino am Zoo / Halle // Germany
05/2018 Pops_ouT//vol.4-RAW CHICKS.BERLIN / Onomichi // Japan
04/2018 RAW CHICKS.BERLIN online film release event – ausland / Berlin // Germany
04/2018 Autonomes Feministisches Kollektiv / Hannover / Germany
04/2018 NACHTSCHICHT Zelluloid / Chemnitz // Germany
02/2018 sisteResist #2 / Nürnberg / Germany
02/2018 Boddinale / Berlin / Germany
01/2018 47th International Film Festival Rotterdam / The Netherlands
02/2018 Goethe Institut / Kigali // Ruanda
02/2018 Rosa-Luxemburg-Stiftung – Cineding / Leipzig // Germany
11/2017 34. Dokumentarfilm- und Videofest / Kassel // Germany
11/2017 2. Clubfilmnächte Kit Kat Club / Berlin // Germany
10/2017 Musikfestival DAVE – Dresden Audio Visual Experience / Germany
09/2017 UNERHÖRT! Musikfilmfestivals / Hamburg // Germany
08/2017 SoundTrack_Cologne 14 / Köln // Germany
08/2017 Pop-Kultur Festival / Berlin // Germany
07/2017 Warm Up for ON_OFF Festival / São Paulo // Brazil
06/2017 RHIZOM Festival / Zürich // Switzerland
06/2017 Wolkenkuckucksheim Warm Up / Chemnitz // Germany
05/2017 Clubkino Siegmar / Chemnitz // Germany
05/2017 MOP Spancirfest Multimedia Festival / Varaždin / Croatia
05/2017 Feat. Fem // Film & Talk / Leipzig // Germany
04/2017 Internationale Premiere CROSSING EUROPE Filmfestival / Linz // Austria
22. April 2017 Berlin Premiere HEROINES OF SOUND Edition – Kino Moviemento / Berlin // Germany


RAW CHICKS
RAW CHICKS was initiated in 2012 by Eléonore Roedel and Beate Kunath at the RAW TEMPLE CLUB in Berlin-Friedrichshain.
As RAW CHICKS we offer an experimental platform for electronic music. Our events are known for a very strong – but not exclusive – focus on female artists who feel at home in electronic music.
RAW CHICKS events – concert and party
From October 2012 to April 2018, we created an experimental platform for DJs, live acts and visual artists in Berlin with our RAW CHICKS Nights. We started with an all-female line-up, but we are convinced that in order to change the visibility of women in electronic music in the long run, there needs to be a balance on stage. So we also added male artists we liked to our lineup.
Our RAW CHICKS events encompass a wide variety of electronic music styles, from techno to house, dubstep, DnB, electronica, noise, ambient, new music, performance and other weird stuff. Having a strong affinity for live acts, we decided to change our initial event concept. We first created 'RAW CHICKS party' events – they are more dance events with DJs, live acts and visual artists and 'RAW CHICKS concert' events with only live acts, more of a concert situation.
design flyer: Eléonore Roedel
website: www.eleonore-roedel.com
video recordings: Beate Kunath
website: RAW CHICKS auf YouTube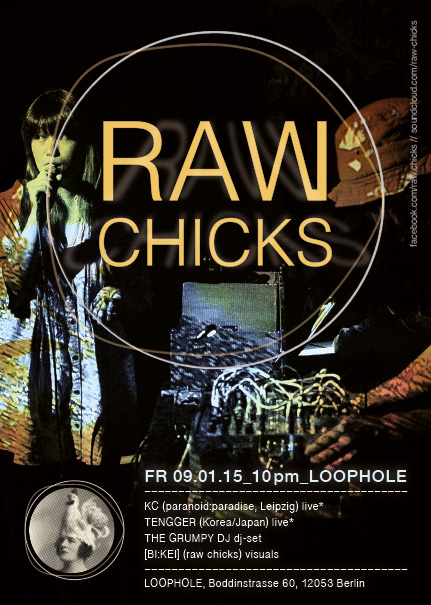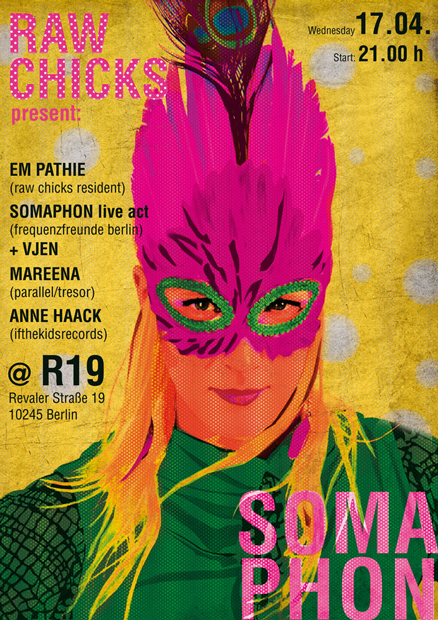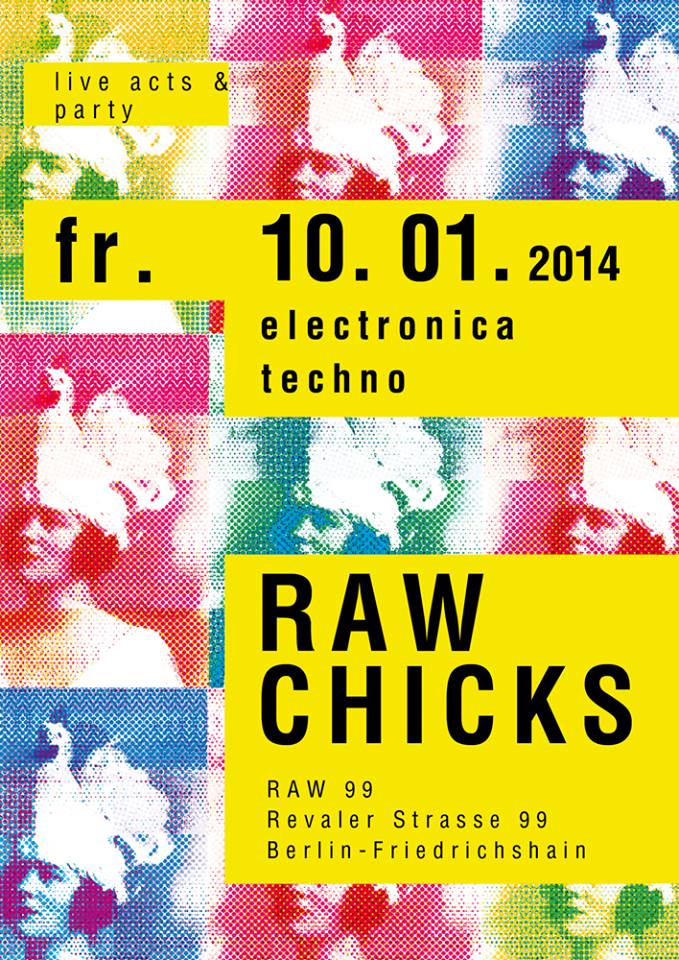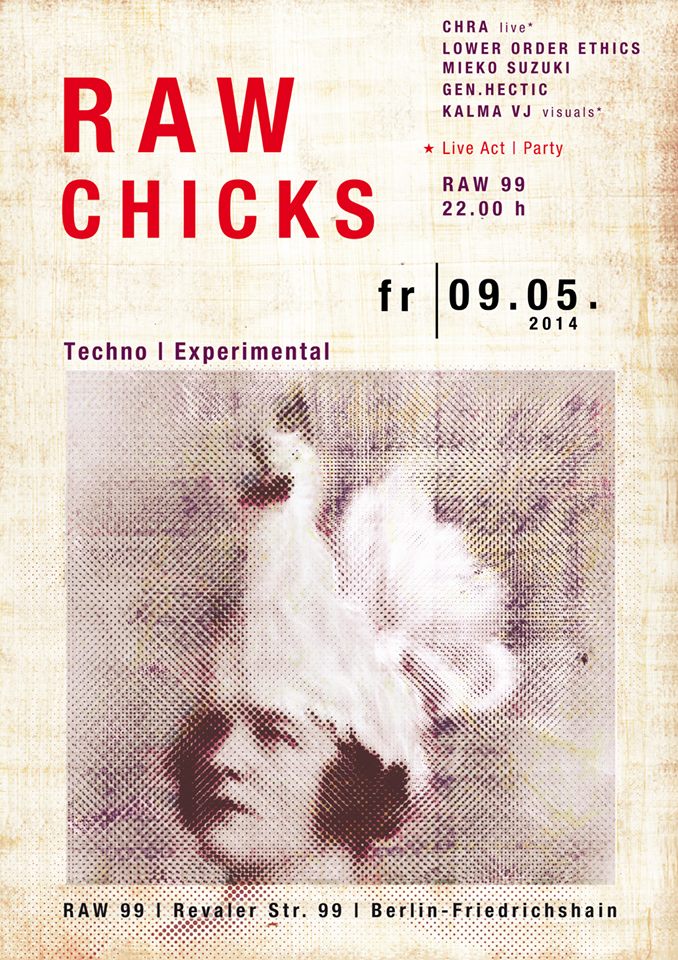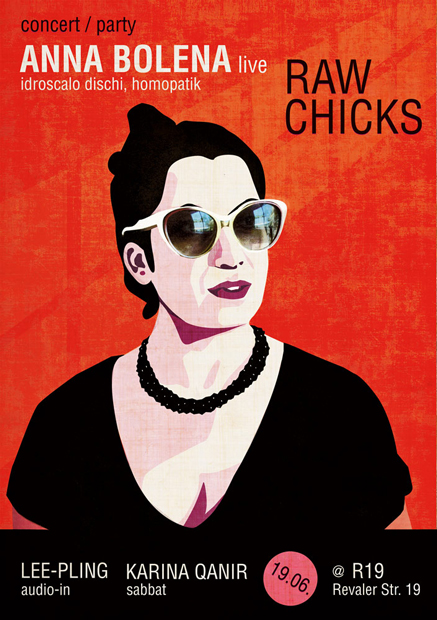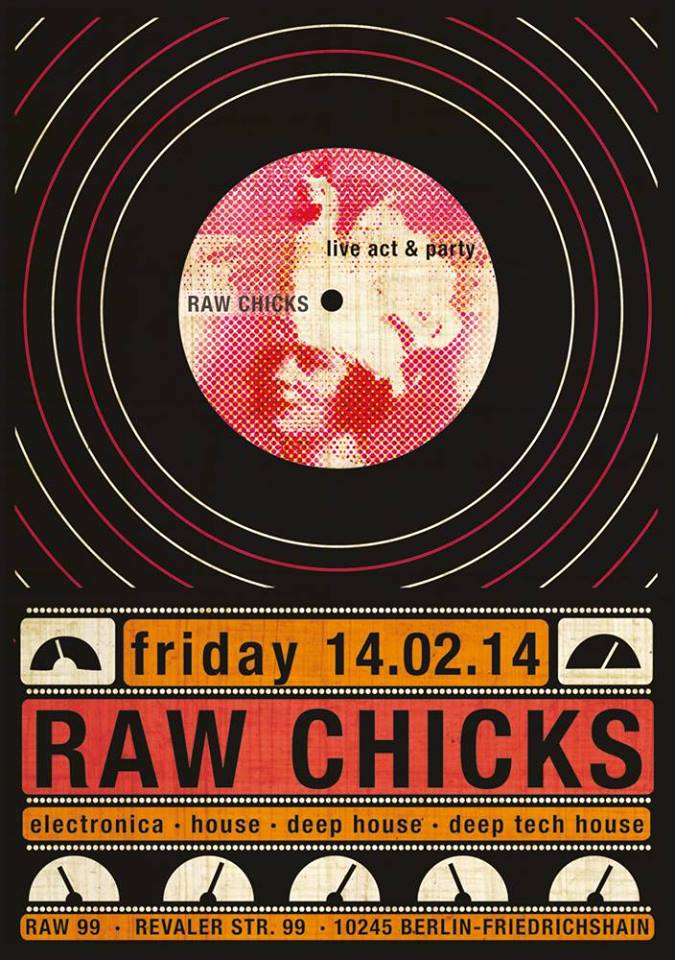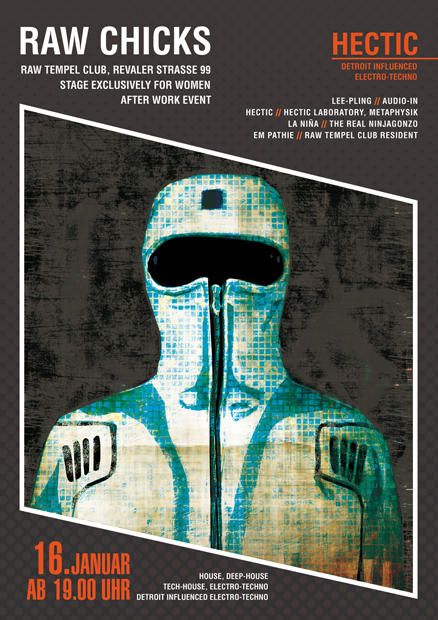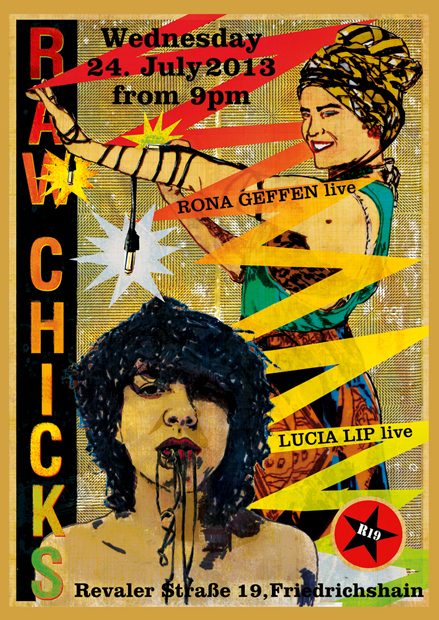 past RAW CHICKS events
2018
27-04-2018 AUSLAND
RAW CHICKS.BERLIN – online film release event – screening + concert
w/ERCKLENTZ NEUMANN, MARTA ZAPPAROLI, FÅGELLE, JANOSHI + visuals: [BI:KEI]
15-03-2018 SUICIDE CIRCUS – RITUALS hosted by RAW CHICKS
w/LICHTRONIK live* A/V, NADINE TALAKOVICS FKA TALLA, MO, JANOSHI + visuals: [BI:KEI]
2017
16-11-2017 SUICIDE CIRCUS – RITUALS hosted bei RAW CHICKS
w/KLOF A/V live*, ANNA BOLENA, RYBA, JANOSHI + visuals: [BI:KEI]
14-08-2017 AUSLAND – 5 Years of Raw Chicks
w/ELEKTRONIKI live*, MIEKO SUZUKI live* + visuals by CLAUDIA ROHRMOSER, KSEN. live* + visuals by [BI:KEI], JANOSHI DJ-set
17-08-2017 SUICIDE CIRCUS – RITUALS hosted by RAW CHICKS & Female:Pressure
w/ Liza Aikin live*, ZV_K live*, KOROMOTO, MO, JANOSHI, ISABASSI, AKKAMIAU, visuals: [BI:KEI]
26-05-2017 AUSLAND – RAW CHICKS
w/FÅGELLE live*, MARTA ZAPPAROLI live*, JANOSHI live*, visuals: [BI:KEI]
2016
01-12-2016 SUICIDE CIRCUS – RITUALS hosted by RAW CHICKS
w/ PHROND live*, JANOSHI, RYBA, MO + visuals: [BI:KEI]
26-05-2016 LOOPHOLE – RAW CHICKS
w/ XNAME live*, SLOW SLOW LORIS live*, JANOSHI live* + visuals: [BI:KEI]
24-03-2016 SUICIDE CIRCUS – RITUALS hosted by RAW CHICKS
w/JANOSHI, ZEIHTA, RYBA, visuals: [BI:KEI]
2015
10-12-2015 LOOPHOLE – RAW CHICKS
w/ ELECTR°CUTE live*, TENGGER live*, JANOSHI + visuals:[BI:KEI]
30-05-2015 OHM Berlin – RAW CHICKS
w/ WE WILL FAIL live*, RYBA, JANOSHI, MO, NOISE INDUSTRI and visuals: [BI:KEI]
18-04-2015 LOOPHOLE – RAW CHICKS
w/ YVA & THE TOY GEORGE live*, ERREUR DE JEUNESSE live*, ALEXA D!SASTER and visuals:[BI:KEI]
28-03-2015 OHM Berlin – RAW CHICKS
w/ KYOKA live*, JANOSHI, MO, fr.JPLA, KALMA, NOISE INDUSTRI and visuals: [BI:KEI]
09-01-2015 LOOPHOLE – RAW CHICKS
w/ TENGGER live*, KC live*, THE GRUMPY DJ and visuals: [BI:KEI]
2014
21-11-2014 OHM Berlin
TWO YEARS of RAW CHICKS w/ MIMICOF live*, JANOSHI, MO, ZEIHTA, visuals: NOISE INDUSTRI,
KALMA VJ and [BI:KEI]
13-09-2014 CHESTERS
RAW CHICKS meets FEMALE:PRESSURE
w/ KSEN. live*, FRIEDER BLUME live*, BLACK NAKHUR, KALTÈS and visuals: KALMA VJ
08-08-2014 CHESTERS
RAW CHICKS w/ CHERUSHII live*, BABEAT live*, LA FRAICHEUR, LEE-PLING, visuals: KALMA VJ and [BI:KEI]
09-05-2014 RAW 99
RAW CHICKS w/ CHRA live*, LOWER ORDER ETHICS, MIEKO SUZUKI, GEN.HECTIC and visuals: KALMA VJ
11-04-2014 RAW 99
RAW CHICKS w/ WALUSZKA live*, SWINKA, fr.JPLA, LEE-PLING, DIE MASCHINISTIN and visuals: KALMA VJ
21-03-2014 RAW 99
RAW CHICKS w/ ELI GRAS live*, LEE-PLING, JANOSHI, SCHANA & SALOMÉ and visuals: VJEN
14-02-2014 RAW 99
RAW CHICKS w/ SIZ.da live*, GEN.HECTIC, LA FRAICHEUR, ALEX MONSTER and visuals: KALMA VJ
10-01-2014 RAW 99
RAW CHICKS w/ AKKAMIAU live*, AH! KOSMOS live*, UTA, KALTÈS, DIE MASCHINISTIN, EM PATHIE (RAW CHICKS RESIDENT) and visuals: [BI:KEI]
2013
13-12-2013 RAW 99
RAW CHICKS w/ ERCKLEITZ NEUMANN live*, KRIZKOM live*, LEE-PLING, LADY MARU, WARDITA and visuals: [BI:KEI]
08-11-2013 RAW 99
RAW CHICKS w/ MIKA RISIKO live*, SILNAYE live*, EM PATHIE, JANOSHI, SITHARA, LEE-PLING and visuals: [BI:KEI]
11-10-2013 RAW 99
RAW CHICKS w/ LAZERCAT live*, LEE-PLING, MAREENA, UTA and visuals: [BI:KEI]
18-09-2013 Urban Spree
RAW CHICKS w/ MARGRIET KICKS-ASS live*, ABELHA SUPERSÓNICA live*, EM PATHIE, KALTÈS, DIE MASCHINISTIN
21-08-2013 R19
RAW CHICKS w/ CFM aka Connie Walker live*, MIMICOF live*, LEE-PLING, GEN.HECTIC, DIE MASCHINISTIN and visuals: [BI:KEI]
24-07-2013 R19
RAW CHICKS w/ RONA GEFFEN live*, LUCIA LIP live*, EM PATHIE, LAYLAE and visuals: [BI:KEI]
19-06-2013 R19
RAW CHICKS w/ ANNA BOLENA live*, LEE-PLING, KARINA QANIR and visuals: [BI:KEI]
15-05-2013 R19
RAW CHICKS w/ AKKAMIAU live*, SILNAYE live*, EM PARHIE, WARDITA and visuals: [BI:KEI]
17-04-2013 R19
RAW CHICKS w/ SOMAPHON live* + VJEN, EM PATHIE, MAREENA, DJ MOHAK and visuals: [BI:KEI]
13-03-2013 R19
RAW CHICKS w/ Kyoka live*, LEE-PLING, HECTIC, KARINA QANIR
13.02.2013 RAW Tempel Club
RAW CHICKS w/ İPEK İPEKÇİOĞLU, SPUNKY SUE, CHÉRIE ANARCHIE, WARDITA and VJ KARAJAN
16.01.2013 RAW Tempel Club
RAW CHICKS w/ LEE-PLING, HECTIC, LA NIÑA, EM PATHIE and visuals: [BI:KEI]
2012
05.12.2012 RAW Tempel Club
RAW CHICKS w/ İPEK İPEKÇİOĞLU, CHÉRIE ANARCHIE, DJANE EM PATHIE and visuals: [BI:KEI]
14-11-2012
RAW CHICKS w/ LEE-PLING, SPUNKY SUE, EM PATHIE
17-10-2012
RAW CHICKS w/ SPUNKY SUE, EM PATHIE
more video recordings under
Link: RAW CHICKS auf YouTube