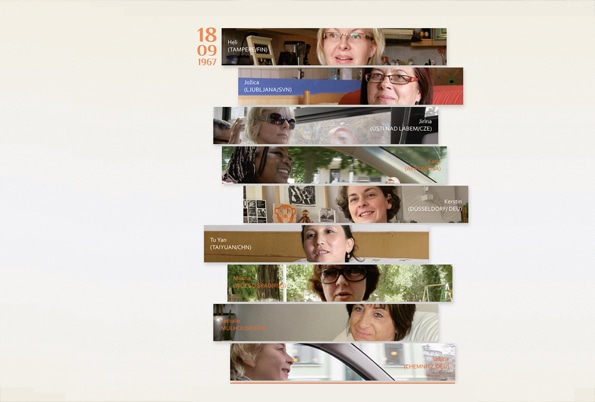 DIESER EINE GEMEINSAME TAG
(ON THIS SAME DAY)
BRD 2013, 96min
description
How would it have been, being born on the same day in the same year in another country?
With this question in her baggage, Chemnitzer filmmaker Beate Kunath traces the experiences of women from the twin cities of her hometown in nine personal portraits.
The women come from Finland, China, France, Russia and the USA, among others. What connects them across borders is their birthday on 18 September 1967.
The documentation shows a remarkable mosaic of global female biographies.
Beate Kunath: "In English partner cities are also called sister cities and this gave me the idea to search for one sister in Chemnitz and one sister in each sister city of Chemnitz. Women who were born on the same day as me. I wanted to find out, if we were alike. I wanted to know, which personal or historical events shaped their lives, how they live, what experiences they have had. To make it short: I wanted to know, who they are and what they are like."
with
Heli Kolari (TAMPERE / FINNLAND)
Jirina Dvoráková (ÚSTI NAD LABEM / CZECH REPUBLIC)
Jožica Blas Cajnar (LJUBLJANA / SLOWENIA)
Karla McDAY (AKRON / USA)
Kerstin Breuer-Trilsbach (DÜSSELDORF / GERMANY)
Marina Nazarowa (WOLGOGRAD / RUSSIAN FEDERATION)
Nathalie Leibel (MULHOUSE / FRANCE)
Sabine Grey (CHEMNITZ / GERMANY)
Lanqing Yan (TAIYUAN/ CHINA)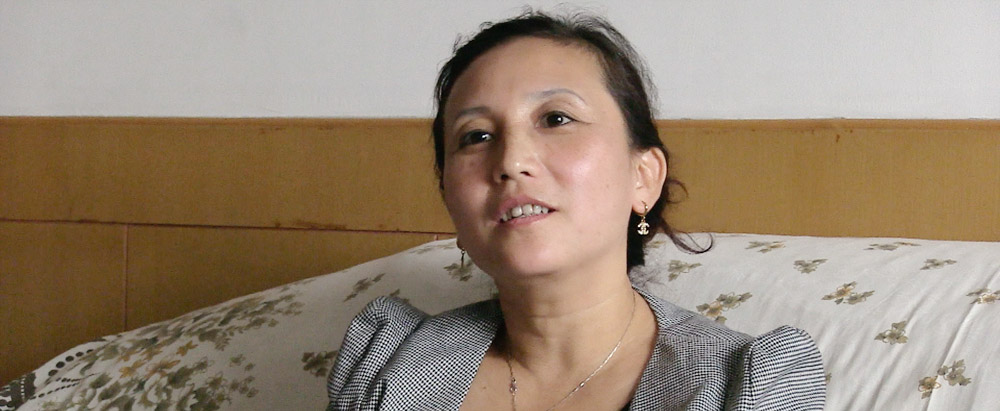 Lanqing Yan (TAIYUAN/ VR CHINA)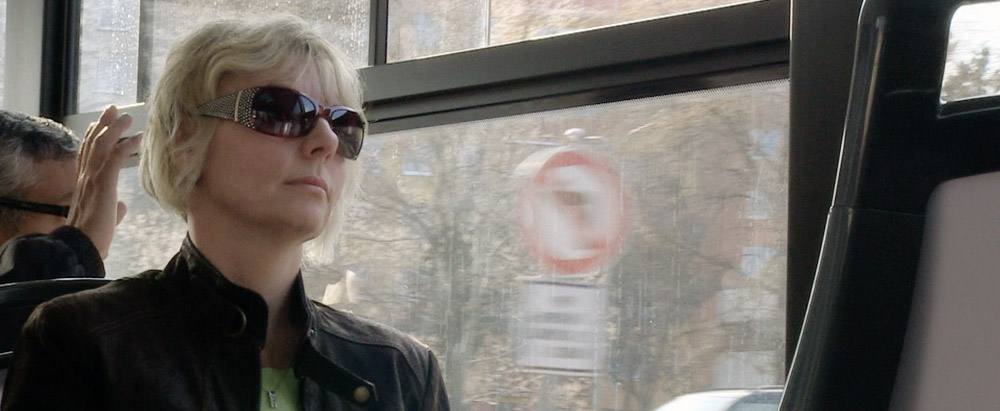 Jirina Dvoráková (ÚSTI NAD LABEM / CZECH REPUBLIC)
Nathalie Leibel (MULHOUSE / FRANCE)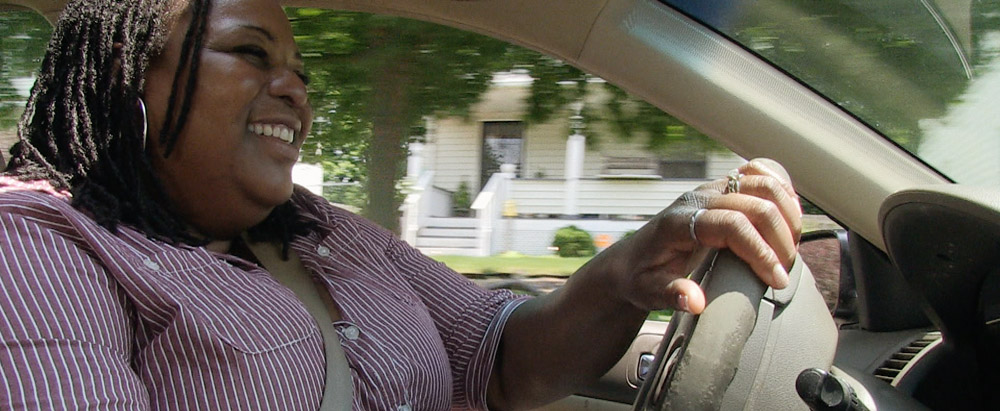 Karla McDAY (AKRON / USA)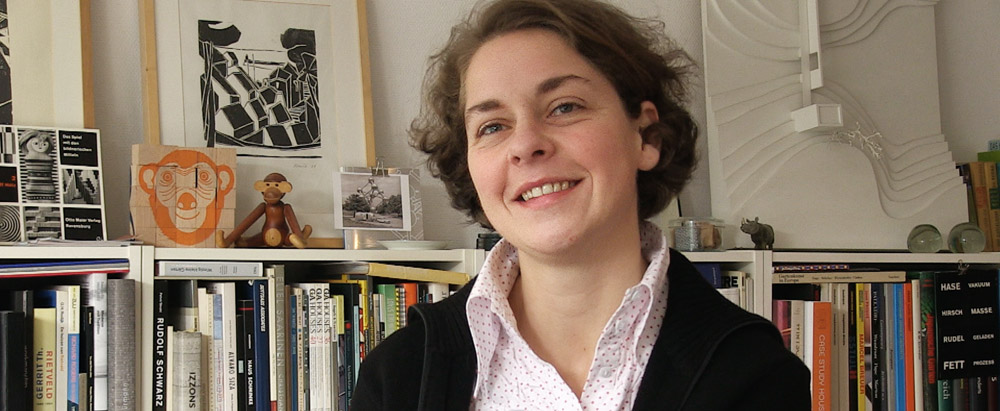 Kerstin Breuer-Trilsbach (DÜSSELDORF / GERMANY)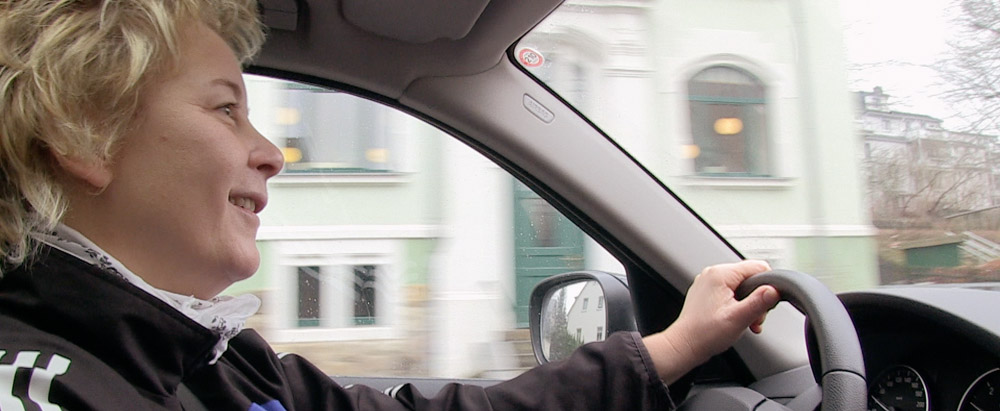 Sabine Grey (CHEMNITZ / GERMANY)
Heli Kolari (TAMPERE / FINNLAND)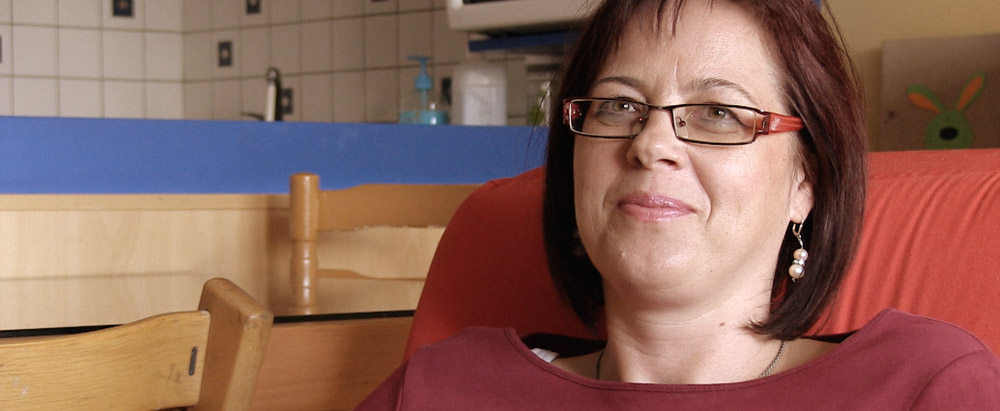 Jožica Blas Cajnar (LJUBLJANA / SLOWENIA)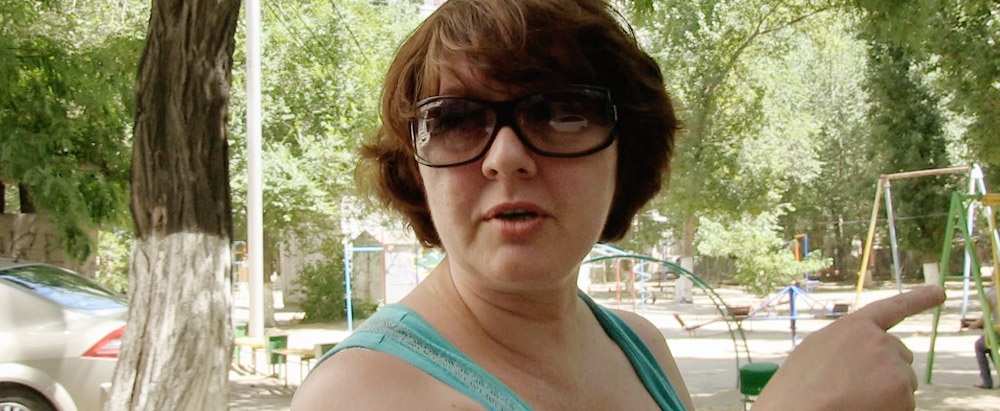 Marina Nazarowa (WOLGOGRAD / RUSSIAN FEDERATION)
press comments
"Beate Kunath has succeeded in making a sensitive film. She shows women of the same age in the midst of their everyday lives, which are determined by the attempt to find happiness, a happiness that is permanently threatened by ruptures, unforeseen turns, pain, grief, disappointments, longing for more (…) and the impossibility of leading a "round" life – in the German compatibility debate, a stirring film that reminds us that there is still a lot to do socially before compatibility can really succeed. If anything, I think you have to add critical."
Caspari, Martina: Beate Kunath. Dieser eine gemeinsame Tag/On this Same Day veröffentlicht in: women_in_german Digest, Vol 81, Issue 15 (28.08.2014)
"Nine virgins from all over the world. That's a nice headline. But totally useless – at least for Beate Kunath's new documentary. She does indeed portray nine women born under the sign of the zodiac Virgo, but she doesn't turn it into a lurid reportage, but rather into an unagitated compilation of life stories in the twin cities of Chemnitz. … And anyone who wants to could even claim that they are all typical Virgos: independent, with a penchant for perfectionism and a social therapy profession. In any case, they are women worth telling about. The film impressively proves that."
Jenny Zichner / Stadtstreicher 03/2014
"In addition to the filmmaker's ambition to make a flick about women of exactly the same age, she also succeeds in creating a multifaceted look at living conditions in different states."
Amtsblatt Chemnitz 03/2014
team
WRITTEN AND DIRECTED by Beate Kunath
CAMERA Beate Kunath, Thomas Beckmann, Ralf Glaser
SOUND Marlen Pelny
EDITING Jana Teuchert
MUSIC Marlen Pelny
MUSICMASTERING Jan Mikoleit
VOICE DIRECTING Elke Koepping
SOUNDMIXING Oliver Schmerwitz / soundcompany audiopost
SOUNDDESIGN Klemens Fuhrmann / soundcompany audiopost
O-TONE MACHINING Suzanne Kaupp / soundcompany audiopost
COLOR CORRECTION Domingo Stephan / wave-line
POSTPRODUCTION wave-line
HEAD OF PRODUCTION Jens Körner
PRODUCER Jens Körner, Beate Kunath
WEBSITE, GRAPHIC DESIGN FOR POSTER, FLYER AND DVD Yvonne Zückmantel
the film has been funded by
Kulturstiftung des Freistaates Sachsen
Sächsische Landesanstalt für privaten Rundfunk und neue Medien (SLM)
eins energie in sachsen GmbH & Co. KG
Bürgermeisteramt der Stadt Chemnitz
Kulturbüro der Stadt Chemnitz
Sparkasse Chemnitz
Soroptimist Chemnitz


production
A CO-PRODUCTION BY filmkombinat Nordost GmbH & Co. KG / [bi:kei] productions
© 2013
screenings
03/2017 Reihe "Rosa trifft Lila" – Veranstaltung der Rosa-Luxemburg-Stiftung / Chemnitz // Germany
04/2016 Frauenzentrum Schwedt / Germany
03/2016 Filmtheater Union / Fürstenwalde // Germany
09/2015 primaDonna – Autonomes Frauenzentrum / Potsdam // Germany
10/2015 Lila Salon / Iserlohn // Germany
10/2015 Künstlerinnentage Ingolstadt / Germany
10/2015 Stadtbibliothek Chemnitz / Germany
10/2015 Filmreihe "Starke Rollen – Frauen im Kino" / Jena / Germany
03/2015 Deutsche Rentenversicherung – Knappschaft-Bahn-See / Chemnitz // Germany
03/2015 12. Frauenfilmtage Bielefeld / Germany
02/2015 Begegnungsstätte Stille Straße / Berlin // Germany
01/2015 Nachtschicht Zelluloid im Schauspielhaus Chemnitz / Germany
10/2014 11. Frauenpolitischer Ratschlag in Chemnitz / Germany
09/2014 Kulturfabrik / Frauenkultur Leipzig / Germany
09/2014 Frauenfreitag im Sonntags-Club / Berlin // Germany
07/2014 Frauenzentrum Paula Panke / Berlin // Germany
05/2014 Clubkino Siegmar / Chemnitz // Germany
05/2014 Moviemento Kino / Berlin // Germany
03/2014 Frauentagsveranstaltung der Gleichstellungsstelle der Stadt Chemnitz im Kraftwerk // Germany
13. März 2014 PREMIERE Clubkino Siegmar / Chemnitz